An Hispanic Role Playing Videogame (HRPG) made with RM2k3.
Four races... four stories... ONE WAR!
After many generations on Ancient Earth, the oblivion has buried in all's memories the cruelty of the Great War that Triple Bond fought against the hordes of the wicked races. That calamity shaped a new world were mankind, dwarves and elves, blinded by greed, broke their covenant and they walked off to their very own destinies. A new era rose up and the calendars from the Ancient Earth scarred a new date in their chronology: the Age of Sword and Magic after the Great War.
The narrow equilibrium of forces had given cause for successive battles and truces, however the human Empire and the Daelthrow's Kingdom of dwarves are about to alter this chaotic order with a new treaty, whereas in the Empire's shadows some voices are spurring a rebellion, a wave from the formerly war winds is commencing to fall over the Ancient Earth.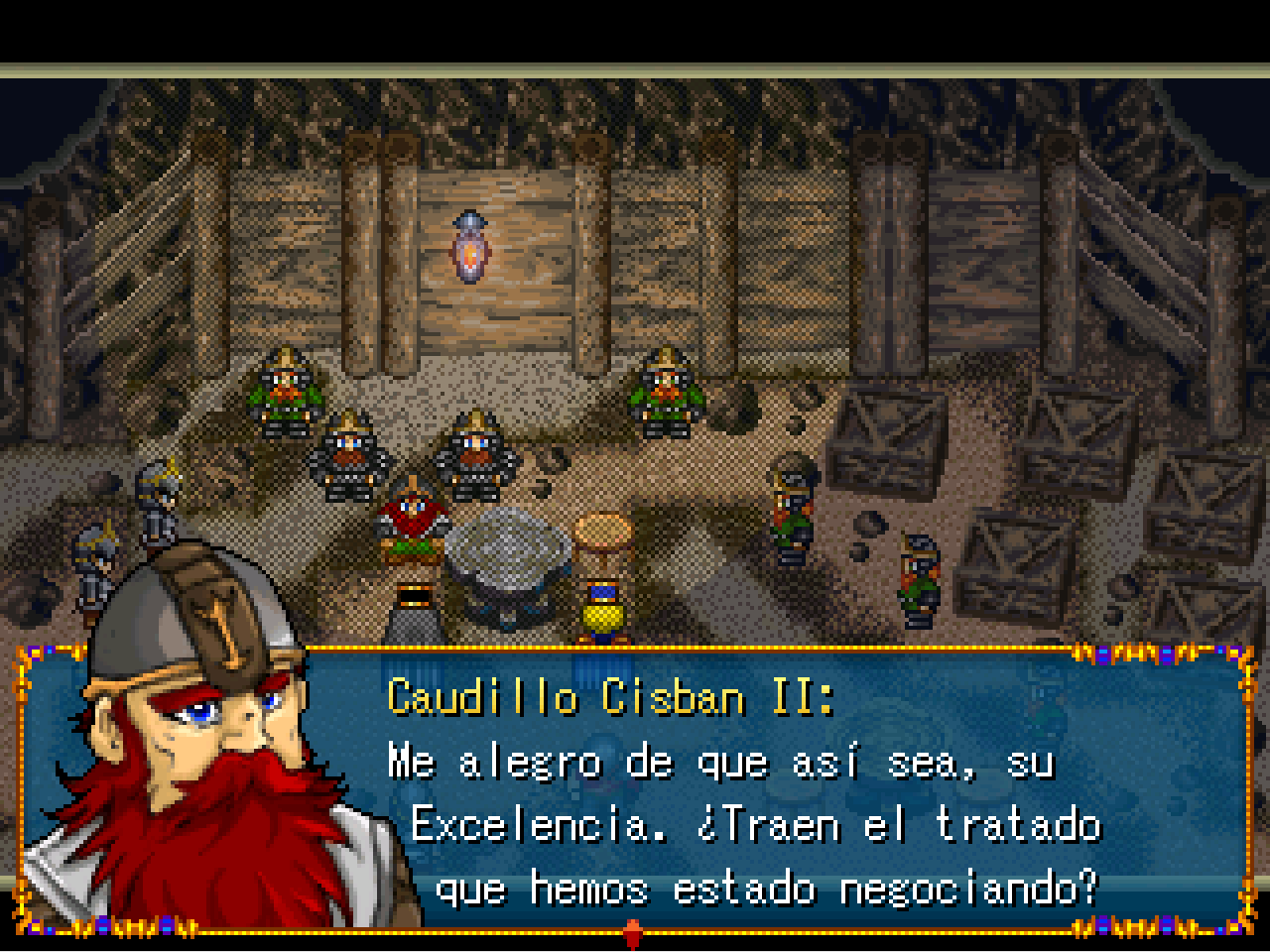 Indeed, it is a game made with RPG Maker 2003 and we have wanted to make the most of this tool with:
A script focussed on characters that will live the events that lie ahead according to your decisions, shaping its own charisma and the story. Being a thief, getting viciously drunked, leave alone the innocents or even die when you least expect it, are in your hands.
An isometric battle system (SBS3D) made from scratch by eventing. There is no trail about the default battle system because isn't there! Fight, defend, make use of items at your disposal or run away: a good tactic is crucial for survival before some enemies. Occasionally the pen is mightier than sword!
Random battles are a nightmare sometimes, so is up to you escaping from enemies or fighting back. Enemies will escape or run after you, be careful, dangers lurks even on rocks!
We have customised menu game interfaces, shop, settings and many more.
The main characters have skills that consume energy or spells that consume magic. This has its own perks inside and outside from battle, uncover it by yourself with AP!
Some powerful and unknown creatures inhabits the Ancient Earth, link to them and experiment the power in battle, the wisdom outside it and the tight vital bond that will give you benefit against your foes.
Animated scenes that will guide you through the story progress like someone that peel off an onion one layer at a time, one mystery after another one.
And minigames, an exclusive original sound track, and... many more things that you should discover by yourself!
*Note: not all the features had been implemented in early access, we beg your patience and understanding to fully introduce them during early access.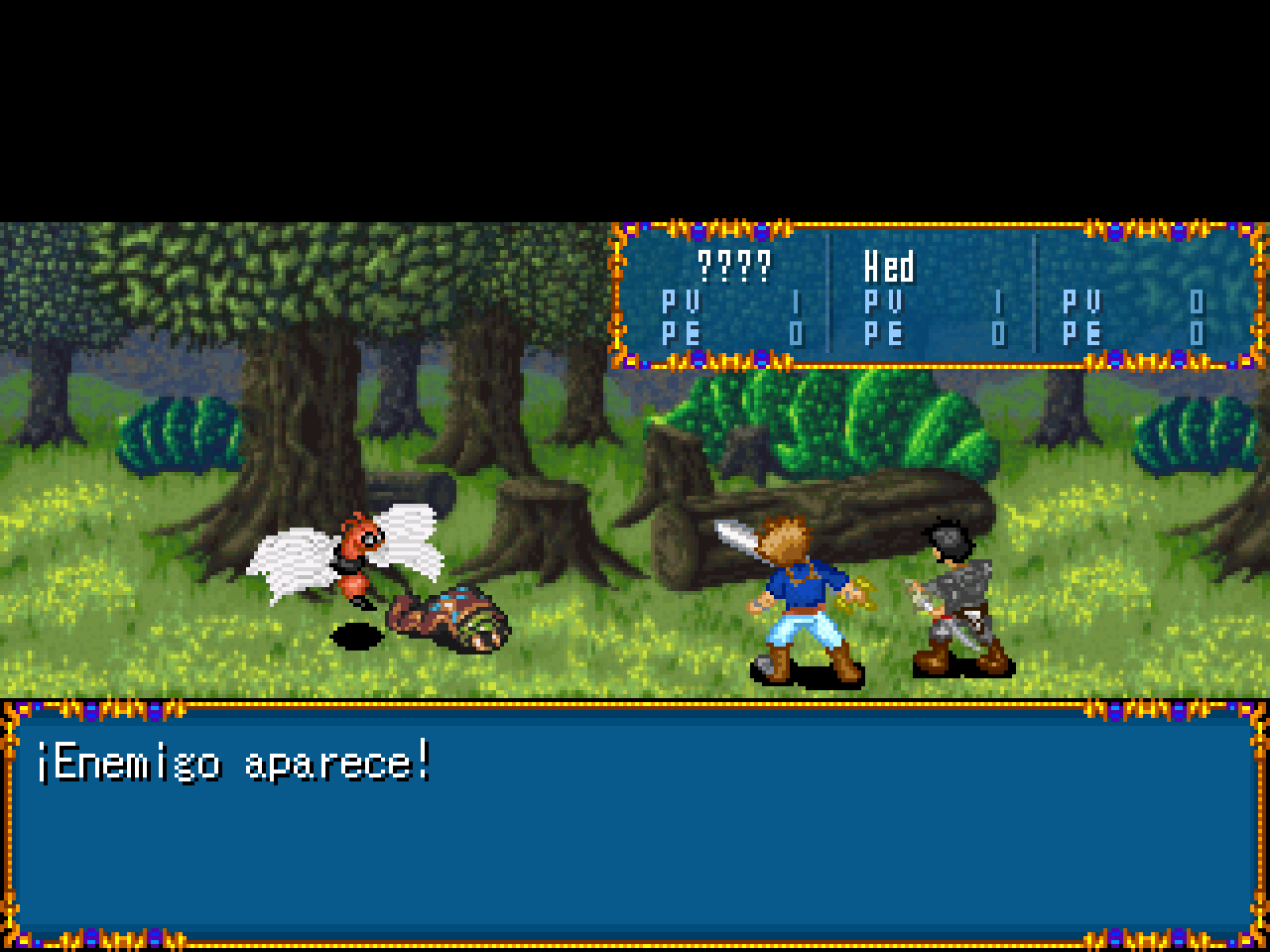 In "Razas - Chapter 1" you will immerse yourself on a story of an HRPG (Hispanic Role Playing Game) in the inhospitable world of Ancient Earth, where sword and magic take their place in the struggle for survival of its kingdoms and nations, in which violence and old values are collapsing with the yell of war drums. When finding strength out of weakness in the last moment, it might make the difference between salvation and catastrophe.
You will make crucial decisions but... Will you do in your own benefit? Or perharps, will you be the stoical man that all are expecting you to be?